Submitted by
JSessions
on Tue, 11/19/2013 - 12:54pm
Today's blog is a little different than usual. Instead of telling you about books I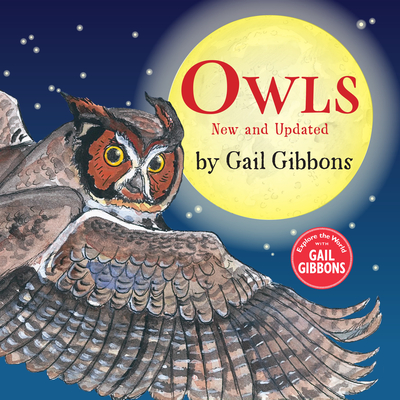 have read, I will tell you about books I want to read before and during the upcoming Thanksgiving holiday.
I am a big fan of the Macy Day Parade. I watch as much as I can and yes.....I still have my old favorite balloons and floats I look for. And, of course, new ones. I'm just as excited as the little kids when Little Bill, Abby Cadabby, Scooby Doo and Kermit float by. And I can't wait for you-know-who......the big guy himself! The little kid in me also can't wait to read Milly and the Macy's Parade by Shana Corey and illustrated by Brett Helquist. The publisher has the description as: When a spirited little girl named Milly imagines a way to combine her family's old world traditions with their new American heritage, she helps create a treasured American pastime. And it looks like a book that will be a traditional read in my household!
I also want to shake things up and read some non-fiction and read Owls by Gail Gibbons. Gibbons non-fiction books are easy to read and are filled with much information. You learn and enjoy too! From the elf owl to the great gray owl Gibbons talks about 21 types of owls believed to be live in North America.
And while the turkey is cooking and the smell wafting across the rooms makes me ask, "Is it time to eat yet?" I will be doing some gobbling with Gobble Gobble Mad Libs. The great thing about Mad Libs all ages and levels can play. From Grandpa down to cousin Barney you can create teams or do them solo. You can be
serious or silly. But either way the Holiday comes alive with any of the Mad Libs books.
And afterwards when the adults are in turkey commas we kids...I mean the children....can get their craft on with Explore Native American Culture Craft book. With 25 Great Projects you'll find something for everyone. And be educational as you have fun.
You can find these and other books on Thanksgiving (fiction and non-fiction; classics and new) as well as other Mad Libs, craft books and a lot lot more at the Northshire Bookstore!