$4.99
ISBN: 0879426006312
Availability: Click Title for IN STOCK Location
Published: Not Avail - February 24th, 2015
---
Bracelet with Strawberry Scented Erasers

Express your friendship in a memorable way with the BFF Scented Eraser Bracelet. This special set of bracelets comes in a pair, one for you and one for your BFF. Featuring candy colored erasers and
---
Enjoy the sweet smell of delicious fruit when you erase with Lil Juicies Fruit Scented Erasers. This pack of 6 erasers resembles super cute little juice boxes that packs a powerfully sweet fruity scent while cleaning up any pencil mistakes. Enjoy the tangy flavors of Apple, Orange, Pineapple, Watermelon, Grape and Strawberry. Suitable for ages 6 and up.

Fruit Juice Scented Erasers
Set of 6 Erasers
Scents Include Apple, Orange, Pineapple, Watermelon, Grape and Strawberry
Suitable for Ages 6 and Up
---
$10.99
SKU: 5060043065751
8 Tiny planets made from rubber
Hold the universe in your hands and explore space without the hassle of leaving home. A scale model of the solar system made out of erasers. Well… Not the whole solar system, just the 8 large planets orbiting the Sun (the Milky Way contains at least 100 billion planets, that's too many to fit in the packet). And, well… not exactly to scale (the vast size difference of the planets is such that Jupiter would have to be the size of football, also too big to fit in the packet).
An educational gift for budding astrophysicists.
---
Who says that writing adventures can only be for the indoors. With the Woodland Writing Pals you can create your writing adventures with the celebration of the outdoors with a set of two pencil sharpeners and erasers in one. Your new writing friends include a cute rabbit and fox eraser and each has a nifty little backpack that holds your pencil shavings. Each Woodland Writing Pal is 2 inches tall.

Animal Eraser and Pencil Sharpener
Woodland Themed
Set of 2
---

$14.95
ISBN: 9781452168616
Availability: Usually Ships in 1-5 Days
Published: Chronicle Books - July 3rd, 2018
Wrap your message up in a bear hug! With folded hugging arms and scored waists for a seated display, these 12 die-cut bear cards—including polar, panda, brown, and black bears—are ready to send warm thoughts and a big hug for any occasion.
---

$8.99
ISBN: 0879426005308
Availability: Click Title for IN STOCK Location
Published: Ooly - February 24th, 2015
---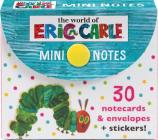 $9.95
ISBN: 9781452165349
Availability: Click Title for IN STOCK Location
Published: Chronicle Books - March 6th, 2018
Featuring adorable art from Eric Carle's The Very Hungry Caterpillar™, these irresistible petite notecards, envelopes, and sticker sheets are perfect for tucking into gifts, backpacks, or lunch boxes to send a bite-size message of love to a special someone.
---
The innovative children's scissors are perfect for small hands, absolutely safe and developed by educational resource designers. Cutting is one of the most important foundations in a child's development, as it trains hand-eye coordination and spatial awareness.

Ergonomic shape is easy to hold
Safe scissor blades have round tips to protect small fingers
Safe for ages 4+
Handle is designed for right and left-hand use
---
$10.99
SKU: 0879426008866
Mark all the important things in your school notes or textbooks with no worries because Do-Overs Highlighters are erasable. These special double sided highlighters are made with erasable ink; just highlight with one side and erase with the other. Do-Overs Erasable Highlighters have chiseled tips for easy highlighting and easy erasing to help you have the cleanest highlighted notes in your school or office.

Erasable Double-Ended Highlighters
Set of 6 Highlighters
One Side for Highlighting and the Other for Erasing
Chisel Felt Tips
Highlighters are 5 Inches Long
---
$15.99
SKU: 0879426008637
The On-The-Go Stationery Kit is your one-stop for cute stationery needs. It's quite a kit too because it includes 8 letter sheets, 4 envelopes, 4 postcards, a notebook, a mechanical pencil, a four color click pen, a sheet of forest animal stickers and an eraser too. And all of this is in a super cute theme of forest animals like foxes, owls, bears and much more. Keep it all in the reusable carrying bag.

21 Piece Stationery Set
Forest Animal Themed
8 Letter Sheets
4 Envelopes
4 Postcards
1 Notebook
1 Mechanical Pencil
1 Four Click Colored Pen
1 Sticker Sheet
1 Eraser
Reusable Traveling Case
Suitable for Ages 8 and Up
---