Join us from home for literary conversation!
Event date:
Thursday, June 3, 2021 - 6:00pm
Event address:
Reserve a ticket on eventbrite to get the zoom link for this event!
Join us to celebrate the publication of two new books from Dorset author Liza Ketchum: her memoir The Last Garden and the children's book Begin with a Bee. We'll be joined by her bee book co-authors Jacqueline Briggs Martin and Phyllis Root along with illustrator Claudia McGehee.
Begin with a Bee:
Begin with a Bee and its story of the life of one queen bee, a rusty-patched bumblebee, teaches us not only about bees but also about our own responsibilities in the natural world
By looking closely at the life cycle of one bee, Begin with a Bee helps readers of all ages understand and appreciate the contributions and significance of all bees. The life cycle of the rusty-patched bumblebee is a tale of wonder, the adventure of one queen bee who carries an entire colony of bees inside her tiny body. Her story begins in the spring when she emerges from a hole in the ground to search for pollen. She finds a nest, "underground best," lays a few eggs, and seals them in pollen. All summer this single queen lays more eggs, and more worker bees hatch. They gather pollen and maintain the colony until next year's queen hatches in the fall.
The queen bee's life unfolds through Claudia McGehee's captivating illustrations. The authors—three beloved and prolific writers of award-winning children's books—impart the poetry and basic science of the rusty-patched bumblebee, the first bee to appear on the U.S. Fish and Wildlife Endangered Species list.
The Last Garden:
Writer Liza Ketchum invites the reader on a gardener's personal journey that begins and ends in Vermont. In settings as varied as the Adirondacks, a New York suburb, coastal Florida and Oxfordshire, England, she profiles the gardeners-mostly women, but occasionally men-whose techniques and wisdom influenced Liza's life in the garden. These early relationships shaped the gardens she created in a high mountain town; in a pocket-sized city yard surrounded by concrete; and finally, in The Last Garden of this memoir. Readers will meet members of Liza's family, as well as memorable gardeners such as Nancy Lancaster (famed for her English Country Garden style), fine artist Arthur Jones, and organic gardener and educator Helen Haskell. Liza shares the ways that gardens have provided beauty, comfort and inspiration throughout her life, during periods of change, loss, and renewal. Bobbi Angell's detailed, monochrome drawings illustrate the specific plants that trigger memories of Liza's life in the garden.
Liza Ketchum is the award-winning author of seventeen books of fiction and non-fiction for young readers. Her historical novels include two with Vermont connections: The Life Fantastic, a vaudeville story from 1913; and Where the Great Hawk Flies, winner of the Massachusetts Book Award for Young Adults. An ardent baseball fan, Liza's most recent contemporary novel, Out of Left Field, takes place during the Red Sox winning season of 2004. She is a co-author, with Phyllis Root and Jackie Briggs Martin, of the forthcoming Begin With a Bee, a non-fiction picture book illustrated by Claudia McGehee. Learn more at her website: www.lizaketchum.org
A citizen scientist volunteer and climate activist, Liza enjoys writing essays on issues related to gardening, the environment, and climate change. Founder of the Meetinghouse School in Marlboro, Vermont—where she raised her two sons—she taught creative writing at the graduate level at Hamline University in St. Paul, at Rhode Island College's ASTAL Institute, at Emerson College, Simmons College, and Vermont College of Fine Arts. She and her husband divide their time between Massachusetts and Vermont.
If you have questions about this or any Northshire event, please e-mail us at events@northshire.com.

$24.84

ISBN: 9781605715186
Availability: Special Order
Published: Liza Ketchum - March 1st, 2021
---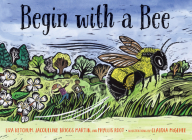 $17.95

ISBN: 9781517908041
Availability: Click Title for IN STORE Location
Published: Univ Of Minnesota Press - May 25th, 2021
---