Event date:
Wednesday, June 26, 2019 - 7:00pm
Event address:
Saratoga Springs
,
NY
12866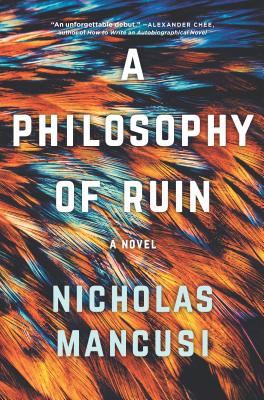 Nicholas Mancusi will discuss his debut novel, A Philosophy of Ruin with fellow author Ryan Chapman.
A young philosophy professor finds himself in the middle of a drug-running operation after his personal life derails in this taut, white-knuckle debut for fans of Breaking Bad. Philosophy of Ruin rumbles with brooding nihilism, then it cracks like a whip, hurtling its protagonists toward a terrifying threat on the road. Can Oscar Boatwright halt the acceleration of chaos? Or was his fate never in his control? Taut, ferocious and blazingly intelligent, A Philosophy of Ruin is a heart-pounding thrill ride into the darkest corners of human geography, and a philosophical reckoning with the forces that determine our destiny.

$26.99
Email or call for price.
ISBN: 9781335930668
Published: Hanover Square Press - June 18th, 2019
---

$24.00
Email or call for price.
ISBN: 9781501197307
Published: Simon & Schuster - May 21st, 2019
---