Submitted by
ngeorge@northsh...
on Sat, 04/13/2019 - 10:15am
Two new books have recently been written about six mysterious women. Only one name attained a notoriety that has endured for well over a century. The identity of the five others is only relevant because all them met the same terrible fate.
The enigmatic daughter of a well-to-do businessman in Fall River, Mass. has moved beyond the history of crime in America and taken her place in the annals of our folklore. Children skipping rope still chant, "Lizzie Borden took an axe…"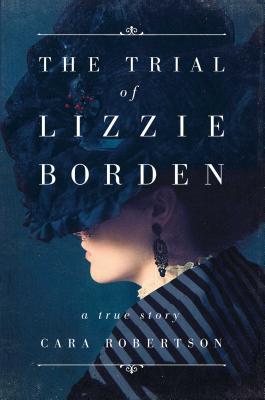 Cara Robertson attended Harvard, Oxford, and Stamford and she served as a clerk in the United States Supreme Court. Even with those imposing credentials, Lizzie must have posed quite a challenge. "The Trial of Lizzie Borden" (Simon & Schuster) is not, however, a true crime whodunit. It is a meticulous examination of the incarceration and trial of Andrew Borden's younger daughter for his brutal murder and that of Lizzie's stepmother on a hot August morning in 1892.
If Ms. Robertson's book seems very topical despite being the history of an event that took place 127 years ago, the reason becomes apparent very early on. The focus of the Borden trial was not so much on proving the actual guilt or innocence of the accused as it was upon testing the limits that the influence of wealth and celebrity could exert upon the judicial system.
The savagery of the murders was personal. Her father's miserliness had kept his upwardly mobile, socially conscious daughter in a sustained pout for years. And Lizzie knew that she wasn't getting any younger.
There was no reasonable alternative explanation for the crimes. No other suspect was brought forth by the defense. Nothing was taken from the house. The real mystery surrounding Lizzie Borden has never been so much concerned with whether or not she committed the messy murders, but how she did it.
There is less of a mystery involved in how she got away with it, completely exonerated by a jury (if not exactly by the citizens of Fall River). Lizzie and her devoted sister, Emma, spent $40,000 (that would amount to around $120,000 in 2019) and the defense team included the highly regarded former governor of Massachusetts, George Dexter Robinson.
I know I run the risk of blatant political incorrectness by stating that Lizzie Borden also benefited enormously by being a woman.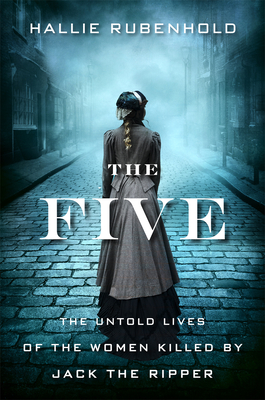 The women in Hallie Rubenhold's engrossing new book, "The Five" (Houghton Mifflin), did not enjoy preferential treatment by virtue of their sex. As a matter of fact, they were denied the presumption of having any virtue at all.
They are only remembered as victims and, as Ms. Rubenhold painstakingly relates, they were more than that. They had names: Mary Ann, Annie, Elizabeth, Catherine, and Mary Jane. They were little girls once with the same hopes and dreams that all children have. Later, they dreamed of escaping their hardscrabble lives and finding something better.
In 19th century England, "something better" meant only one thing for women with no independent means: a husband. All five of the women eventually married and three of them had children, but whether it was due to character flaws, circumstance, or just bad luck, they all found themselves in the Whitechapel District of London in the fall of 1888 where they encountered the person who would consign their names to infamy.
Meeting Jack the Ripper was a terrible way to be remembered, but it wouldn't be the final outrage committed against them. It was assumed by male police officials and male journalists that they all were prostitutes because there was no other reason for a woman to be on the streets at night. (Mary Jane Kelly was killed in her shabby room off Miller's Court.)
Ms. Rubenhold contends that only Kelly and Elizabeth Stride were engaged in prostitution and that the Whitechapel killer's first, second, and fourth victims were homeless vagabonds who made the fatal mistake of rendering themselves more vulnerable to harm by falling asleep in a public place.
The Ripper, the principal actor in hundreds of account of the murders, is hardly mentioned in "The Five." The individual stories of the five women deserved to be told, so their killer assumes the role of bit player that his victims always assumed.
There was a lavish, flower-strewn public outpouring as Mary Kelly's corpse was carried to the Roman Catholic Cemetery at Leytonstone. It's a shame that no one paid heed to the desperate plight of women like Mary Ann, Annie, Elizabeth, Catherine and poor Mary Jane when they might have been helped, but "too late" seems to be a motif that runs throughout history.
Cara Robertson will be at the Northshire Bookstore in Manchester on April 15th at 5:30.
- Alden Graves