Submitted by
ngeorge@northsh...
on Fri, 11/02/2018 - 6:15am
Vermont is a state marked by dichotomy. Country people and urban, native-born and transplants, educated and working class. One could state this another way: "Those who know the Benoit family name and those who don't." If you're a northeast deer hunter, you probably know the name and hold a special place in your heart for Larry Benoit. If this is the first you're hearing of Larry and his clan of skilled, dedicated deer hunters you might want to check out some of the books written by or about deer hunting's First Family.
How famous could a family of deer hunters possibly be? When Larry Benoit died in October of 2013 at the age of 89 The New York Times published a lengthy obituary. The Benoit method of hunting was tracking, but not just any deer would do. He was only interested in shooting mature bucks and developed what, to the uninitiated, might seem like an uncanny ability to discern what that kind of track looked like and to decipher a deer's movement based on that track. In the mid-1970s he put his decades of knowledge into writing.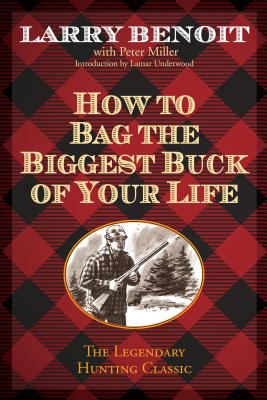 With the help of Peter Miller Larry wrote How to Bag the Biggest Buck of Your Life. It's become a classic in hunting literature and is of note for Larry's plain tone and a plethora of worthwhile woodsmanship skills. Larry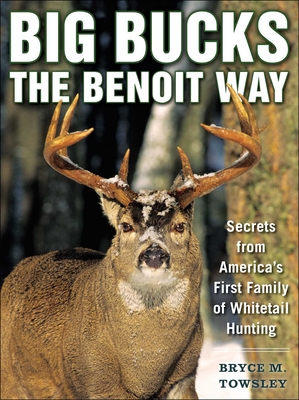 had been the topic of magazine articles for several years when this title came out but it wasn't until after publication that he really achieved celebrity status. To this day green/black buffalo check wool coats and the Remington 7600 are synonymous with the Benoit family.
Larry wasn't the only hunter in the family. His brother, children and many of his extended family were also accomplished deer hunters. Bryce Towsley, a well known outdoor writer, chronicles the Benoit family tradition in Big Bucks the Benoit Way. He had the opportunity to hunt with the Benoits in Maine and got some mighty fine photographs along the way.
If you're a deer hunter or have one in your circle of family and associates, take a look at these titles. They'll help you find more deer and make excellent reads after your tag is filled!
-Nate George