Submitted by
ngeorge@northsh...
on Sun, 04/07/2019 - 10:55am
Spring has arrived here in the Northeast- the days are getting longer, the sun a little warmer and the precipitation is leaning towards rain instead of snow, and with the shift comes a restlessness to re-emerge into our outdoor world. We may not need to hibernate but it certainly feels as if we do it to a degree. In a climate with a long, cold winter cabin fever is a real state of mind.
However, after spending so much time indoors what we crave now is nature, whether we realize it or not, and there is a whole genre of writing that proves it to be true and as readers we cannot get enough of it.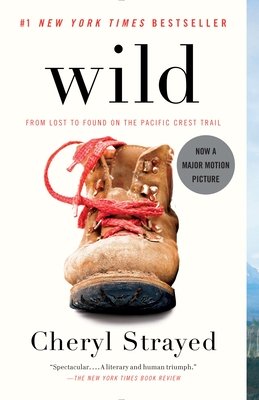 Cheryl Strayed's memoir Wild was certainly not the first but it definitely grabbed people's attention. Following the death of her mother and her own divorce Strayed decides to hike the Pacific Coast Trail, all one thousand miles of it, and when she sets out she has no idea what she was getting herself into. With no previous long distance walking to prepare her she entered the endeavour blindly, but somehow with the sense that being in the natural world was exactly what she needed to heal herself. As is often the case, it is necessary to see the big picture, as Strayed says "I was a pebble. I was a leaf. I was the jagged branch of a tree. I was nothing to them and they were everything to me."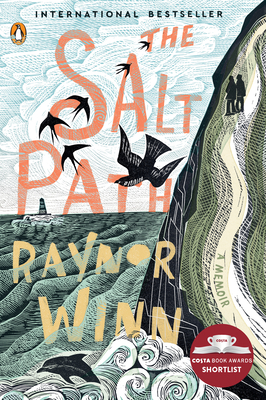 Raynor Winn's memoir The Salt Path has a similarly brutal life event as it's catalyst. Winn and her husband Moth not only lose their home but also find out that Moth has a terminal illness. The way they choose to deal with the cascade of emotions is to set off walking on the 630 mile South West Coast Path. Along the way they are able to process what is happening to them, and also find a way to manage Moth's illness. Winn sums it up beautifully here - "Looking back, looking forward or just looking for something that was missing. Drawn to the edge, a strip of wilderness where we could be free to let the answers come, or not, to find a way of accepting life, our life, whatever that was. Were we searching this narrow margin between the land and the sea for another way of being, becoming edgelanders along the way. Stuck between one world and the next. Walking a thin line between tame and wild, lost and found, life and death. At the edge of existence."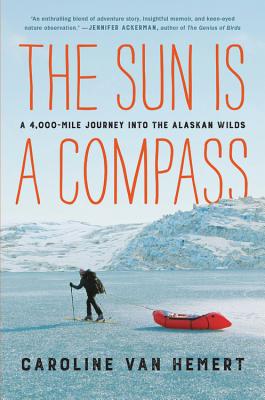 Taken to a whole other extreme is the beautiful memoir by Caroline Van Hemert, The Sun is a Compass. It chronicles her journey with her husband Pat along a 4,000 mile wilderness trail from the Pacific rainforest to the wild Alaskan Arctic, in part to rediscover her passion for the wildness of nature and the life that exists there. Van Hemert is struggling to commit to her life as a lab-bound research biologist when what she truly craves is the subject itself that grew her passion in the first place.This book is truly a love letter to nature.
The healing power of nature is, I believe, in its ability to silence all the artificial noise that we have allowed into our lives on a daily basis, be it our phones, the media sound bites or 24/7 accessibility. There are even TV screens at gas pumps now for goodness sake and while it would be unhealthy to deny the technology that connects us, it would also be unhealthy to not recognise our innate need for the silence of nature. Who doesn't feel rejuvenated by the warming sun on our backs, the deep breath of fresh air, the lulling of the ocean waves, the sound of birdsong?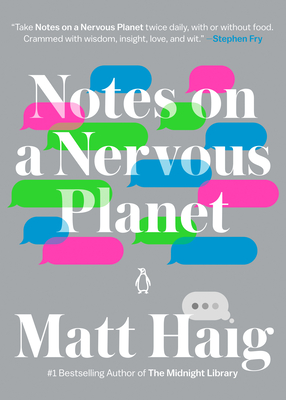 Matt Haig's new book Notes on a Nervous Planet has wonderful guidance and reminders on how to deal with our new world. He reminds us that there is no number of Instagram likes that equal happiness or a person's worth. It's well worth your time and definitely your sanity to read his words. "The sky, like the sea, can anchor us. It says: hey, it's okay, there is something bigger than your life that you are part of, and it's – literally – cosmic."
So, remember to be kind to yourself as well as others and go outside, breathe the fresh air, find a tree to sit underneath and take a good book with you.
And to leave you with a little more Haig wisdom -
"The world exists in you. Your experience of the world isn't this objective unchangeable thing called 'The World'. No. Your experience of the world is your interaction with it, your interpretation of it. To a certain degree we all make our own worlds. We read it in our own way. But also: we can, to a degree, choose what to read."
- Becky Doherty