Submitted by
clinendoll@nort...
on Tue, 01/07/2020 - 12:38pm
As the new year approaches, the staff of the Northshire Bookstore look back at some of their favorite books of 2019. It was a wonderful year for all kinds of readers. Cassidy has compiled some of the Northshire staff's top picks from throughout 2019. What were some of your favorites released in the last year? What books are you looking forward to in 2020?
Biblio Style: How We Live at Home with Books by Nina Freudenberger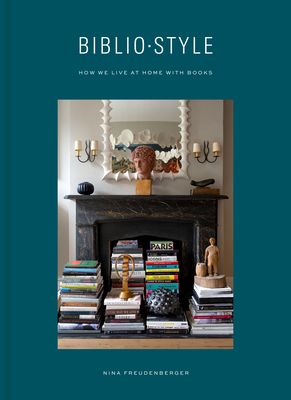 Biblio Style: How We Live at Home with Books, by Nina Freudenberger is a genius celebration of bibliophiles and their exquisite book collections. From Hudson Valley farms, to Brooklyn lofts, Paris apartments and French country homes, the book lairs here are as richly textured, colorful and complex as their spirited and distinct owners. Depending on your point of reference the photography will either validate your stacks or inspire a lavish revamp but there is no walking away unaffected. Add this one to the pile! ~ Reviewed by Nancy Scheemaker
Gideon The Ninth by Tamsyn Muir
Necromancers. Ladies with swords. Swords wielded by lady necromancers. Listen, if this isn't hooking you, I don't know what will. Gideon herself is the most self-assured protagonist I have read in a long time, with wit and actual competence to match. Mix in a conspiracy involving the immortal emperor, eight houses vying for supremacy, and a dash of LGBT+ representation naturally woven throughout and you have, hands down, an early contender for my favorite book of the year. — Andrew Bugenis
Ghosts, murder, secret societies... Urban fantasy at its best! When you are offered a full ride to Yale, you say yes. But for Alex, the deal is more than just getting good grades - she has an assignment. She monitors Yale's secret societies, assuring that their magical experimentation is kept in-house. One dark and stormy night, on haunted ground, a girl is found dead and Alex Stern must learn the cause - mundane or magic? Grab this if you are a Bardugo fan, or love Kim Harrison and Jim Butcher! — Leah Moore
A powerful, atmospheric read set against the backdrop of Yale and it's many secret societies; Ninth House is a dark novel, filled with interesting characters and an original plot that will keep you guessing until the very end. With her phenomenal writing, Bardugo weaves together a gritty, violent tale, that deserves all the awards and so much more. — Cassidy Washburn
Running With Sherman by Christopher McDougall
This is a memoir of the Dao of Donkey. Christopher Mcdougall's wonderful, funny, insightful, and always entertaining book is about training a rescued donkey named Sherman to be his running partner, or vice-versa. The story evolves into life lessons learned from a myriad of characters: burro racers, "crazy" ladies, Amish people, goats, and of course Sherman, who is the real hero—move over Black Beauty. This book left a warm happiness inside my head and my heart long after I finished it. — Maeve Noonan
In The Dream House by Carmen Maria Machado
In her memoir, Carmen Maria Machado details her experience with domestic abuse as a queer woman, specifically as a Lesbian. It is a powerful story in which she loses herself, questions everything, and eventually finds her "plot twist." This was one of the most captivating books I've ever experienced. Machado's writing is so unique and beautiful even as it tells such a terrifying tale. I highly recommend. — Cassidy Washburn
The Chestnut Man by Soren Sveistrup
Thrilling, disturbing, and an incredible debut novel from The Killing writer and creator Søren Sveistrup. Set in Copenhagen, a murder spree begins when a young mother is found murdered nearby her home with her hand amputated off, and two other murders follow soon after. The murderer leaves a small chestnut man at every crime scene, each with the fingerprint belonging to a young girl who went missing--and presumed dead--a year ago. The case is in the hands of an unlikely pair; Naia Thulin, a single mother with a fading interest in Major Crimes, and Mike Hess, a Europol agent who has been temporarily suspended from his agency and reassigned to homicide for the time being. As the mystery unfolds, each piece of the puzzle that seemed unlikely to connect weaved their way together to create a thrilling, heart-pumping climax as the killer and their intentions are revealed. Sveistrup elegantly jumps from gory murder to politics to the inner lives of our protagonists, and by the time I reached the last chapter I was eager for the story to continue. At first I struggled to stay engaged with the police-procedural styled plot, but once the plot kicked in and we got to learn more about Thulin and Hess, their chemistry together and their determination to find the truth behind this wild murder spree, I was all-in. I truly hope that Sveistrup is looking to do a sequel that pairs these detectives together again. This is a great read for someone who is a fan of the "Nordic Noir" thriller style, but this book is definitely not meant for the light-hearted. Be prepared for some graphic content! — Kirstin Swartz
The 7 ½ Deaths of Evelyn Hardcastle by Stuart Turton
Reminiscent of Agatha Christie's And Then There Were None, this novel is mind-blowing and truly spectacular. The main character has eight chances to solve the murder by spending the same day in a different character's body. Will keep you guessing! — Cassidy Washburn
Hymns of the Republic by S. C. Gwynne
Gwynne splendidly achieves dual aims by unstintingly revealing the manifest horrors of the Civil War's final year, and keenly capturing the human, and sometimes humane, characteristics of its major and minor participants. As Lincoln, Grant, Lee, and the rest are trapped in the maelstrom, Gwynne unearths their aims, prejudices, prerogatives, and decisions which ultimately led to the preservation of the United States of America. — Mike Hare
Life Undercover: Coming of Age in the CIA by Amaryllis Fox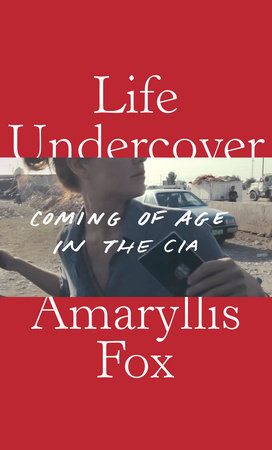 Life Undercover is a fascinating voyage into the world of espionage through a biographical journey of one Amaryllis Fox. Fox evolves in her understanding and perspective of her work through experience, romance, motherhood and global geo-political events. It is not a romanticized picture of the CIA, but an honest and revealing exploration of what it means to be a spy and the different approaches the powers that be can take to this work. Highly readable and engaging. ~ Reviewed by Chris Morrow
The Hidden World of the Fox by Adele Brand
What do we know about the Fox?
Fox is a creature that has lived alongside us for as long as we can remember, not only in our backyards, but in our myths and stories. Both beloved and mistrusted, both cute woodland animal and evil trickster, our relationship, though long, has been complicated. In this wonderful book, ecologist Adele Brand brings us the truth about this beautiful mammal, dispelling many myths along the way. She paints us a full picture of this iconic edgeland dweller, its habits, relationships, and its ability to adapt successfully to our ever changing environment. I highly recommend this book to anyone with a curiosity for foxes, wildlife and nature. A wonderful addition to the genre. — Becky Doherty
Cassidy has been a bookseller for two and a half years. She first started working at the Strand Bookstore in NYC before she moved upstate and started working at Northshire. Her favorite genres are Fantasy and Young Adult, but will branch out occasionally.
Subscribe to her YouTube channel for more book recommendations!